You might be wondering what the advantages of using a heat press machine are. For one,
they're faster than ironing, less expensive, and more mess-free than screen printing. And they're
also more environmentally friendly. This is the main reason why more people are switching to
heat-pressing their clothing. But before you buy your first heat press machine, read on to
discover more about the advantages of this new technology.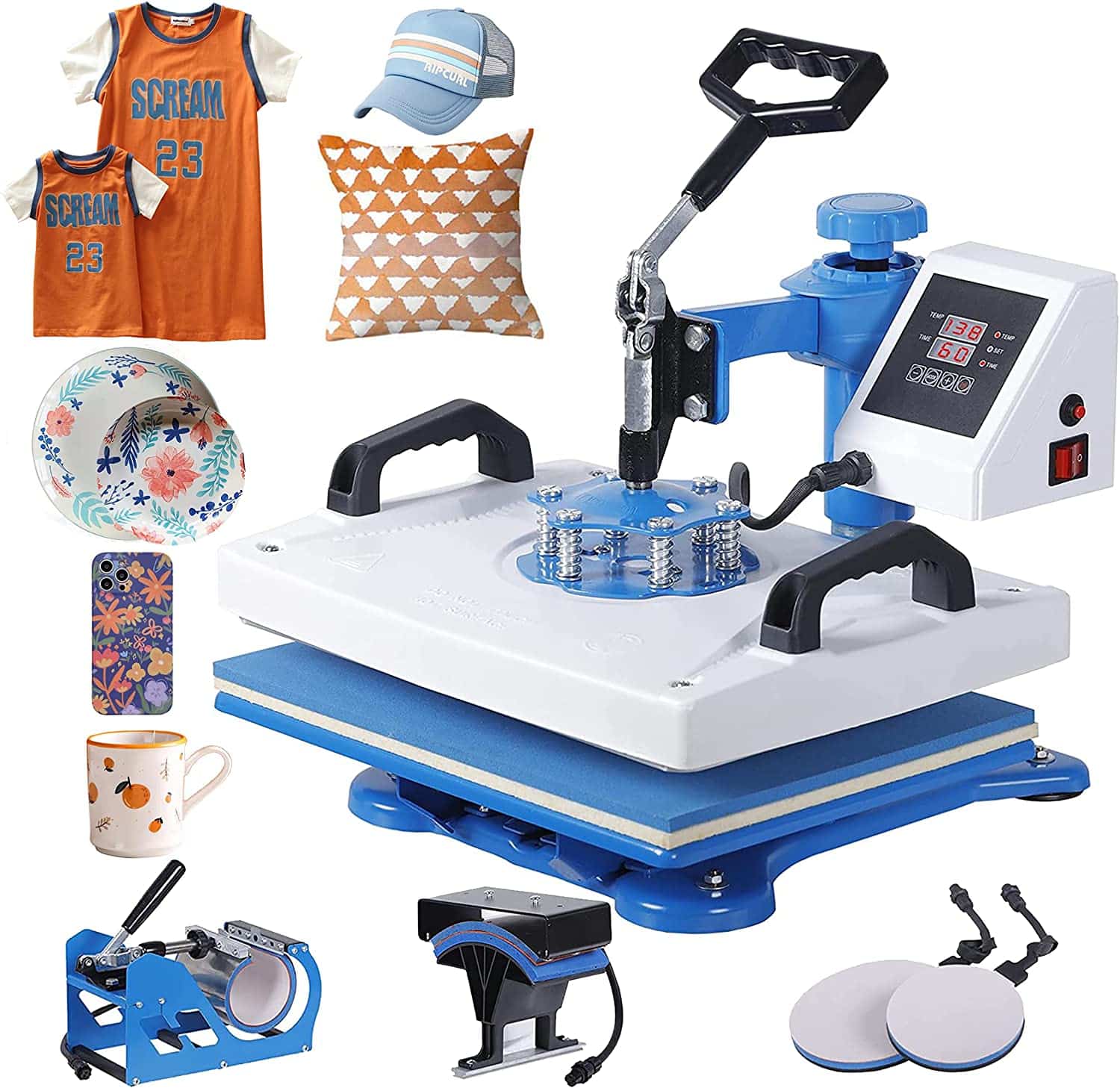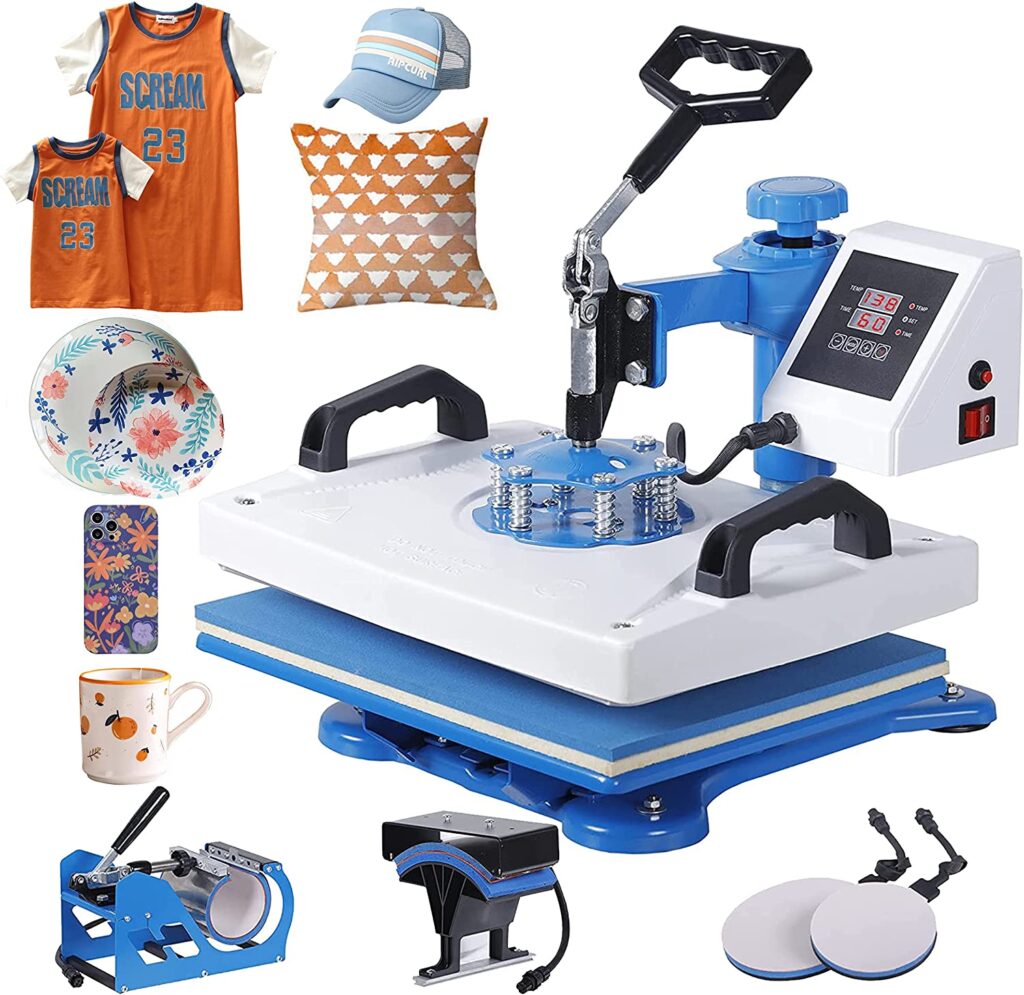 Faster than an iron

When applying sublimation in fabric, a heat press machine offers greater consistency and control
of the pressure used to transfer the design. When using an iron, it is difficult to control the
amount of pressure applied, which can lead to uneven results. In addition, the temperature and
pressure settings of an iron vary, making it difficult to lock in the correct pressure. A heat press
machine can deliver consistent results with less effort.
Another advantage of a heat press machine is its consistent temperature. When using an iron,
you have to guesstimate the pressure as the sole plate may be hotter in the center than in the
outside. This issue is not present with a heat press, which can accurately set the temperature
and time required for adhesion. The temperature and pressure are the most important factors in
successful heat transfers. A heat press machine is equipped with digital timers that help you
control the temperature of the fabric before pressing it. Many heat press machine manufacturers
provide specific instructions for how long it should be heated.
Less expensive

The cost of a heat press is the main expense in your business, but you can begin with a low-
cost heat press and grow into a large operation. While the machine itself is relatively expensive,
other accessories are less expensive, such as paper and ink. Consider the total cost of your
business before buying a heat press machine. You may need to purchase more accessories in
the future, especially if you plan to sell your products to a large number of customers.
The best heat press machine for shirts is a 15″ x 15″ machine. Its size is perfect for most T-
shirts. If you're unsure of what size you need, a 16″ x 20″ model should be sufficient. It's not
unusual to find cheaper models on Amazon, but it can be tricky to change attachments without
the help of an experienced professional. However, you'll enjoy endless hours of fun with a heat
press machine.
Less messy than screen printing

In contrast to screen printing, heat press printing is easy to use and oftentimes requires fewer
supplies. Heat presses also tend to produce less of a mess. The heat transfer process allows for
more color variety, but it does not offer the same durability. With screen printing, ink can easily
penetrate the fibers and pores of the material. Therefore, it is better suited for small orders. But
heat press printing is more expensive than screen printing.When compared to screen printing, heat transfer vinyl is much less messy. This method doesn't
require any special cleaning tools, unlike screen printing. Instead, heat transfer vinyl allows you
to print designs quickly and easily. Heat transfer vinyl is also easier to clean. When compared to
screen printing, heat transfer vinyl has fewer messy materials. It is a more efficient way to print
designs. Heat transfer vinyl can be used on a wide range of materials, from shirts and caps to
bags and other products.
Less expensive than sublimation

The most common type of heat press is the clamshell style, which is available at major retailers.
This type of heat press is most commonly used for sublimation and other heat transfer vinyl
applications. It also works well for sublimation on fabrics, such as t-shirts. Heat press machines
are reasonably priced, and are available in many styles, including a clamshell heat press that fits
in your car trunk. High-end presses are more expensive than cheap ones.
Sublimation is a better option for white polyester apparel, as it produces prints with the softest
hand and best washability. Heat transfer paper is the most expensive option for sublimating any
type of garment, but a basic machine will cost less than a sublimation machine. A sublimation
starter package typically includes everything you need to start printing, including heat transfer
paper, but not the heat press machine. A sublimation starter kit typically costs about $1,000. A
heat press that is suitable for hobbyists can start at $300.
Hopefully this article has helped you to see the advantages of using a heat press machine.