Get ready for Valentine's Day with our collection of free Valentine SVG files! Download, customize, and create beautiful crafts for your loved ones.
Free Valentine SVG
Looking for adorable SVGs to add some love to your crafting projects? Look no further!
With our free Valentine SVG files, you can easily create DIY cards and decorations that will warm anyone's heart. Imagine surprising your loved ones with personalized, heartfelt gifts made with these delightful designs.
From cute animals to romantic quotes, our downloadable Valentine-themed SVGs have everything you need to spread the love this Valentine's Day.
Get inspired and start crafting today!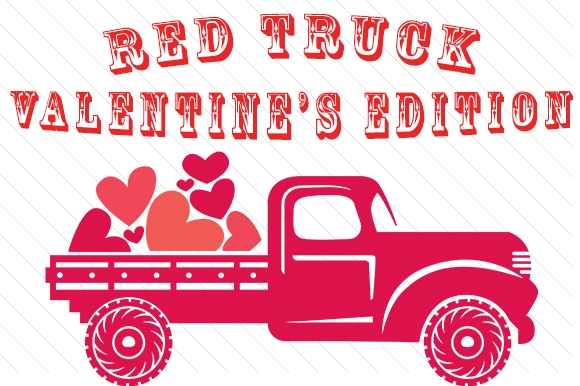 Free SVGs for crafting are time-saving and cost-effective alternatives to creating your own designs or purchasing design files.
Downloadable Valentine-themed SVG files offer versatility and customization options for various crafting projects.
DIY cards and decorations for Valentine's Day allow for personalization, creativity, and involvement of family and friends.
Delightful Valentine designs, such as romantic typography and whimsical illustrations, can be used to create meaningful and visually striking creations.
Adorable SVGs for Valentine's Day
You can download these cute Valentine SVGs for free. These adorable SVGs are perfect for adding a touch of love to your Valentine's Day crafts. Whether you're creating cards, decorations, or gifts, these SVGs will help you express your love in a fun and creative way.
One of the SVGs available for download is a cute heart with the words 'Be Mine' written inside. This SVG is great for making Valentine's Day cards for your loved ones. Simply download the SVG, import it into your design software, and add your own personal touch.
Another adorable SVG is a pair of lovebirds sitting on a branch. This SVG is perfect for creating love-themed decorations or gifts. You can easily resize the SVG to fit your project and customize the colors to match your desired aesthetic.
In addition to these cute SVGs, there are many more designs available for download. From hearts and flowers to love letters and Cupid, you'll find everything you need to celebrate Valentine's Day in style.
Crafting Projects Made Easy With Free SVGs
Crafting becomes effortless with the convenience of free SVGs. Whether you're a seasoned crafter or just starting out, these digital files are a game-changer. With a wide variety of designs available, you can easily find the perfect SVG for any project. From intricate patterns to cute and whimsical images, the possibilities are endless.
One of the biggest advantages of using free SVGs is the time-saving factor. Instead of spending hours creating your own designs or searching for the perfect image, you can simply download a ready-made SVG and get started right away. This allows you to focus on the fun part of crafting – bringing your ideas to life.
Not only do free SVGs save you time, but they also save you money. Instead of purchasing expensive design files or hiring a graphic designer, you can find high-quality SVGs for free. This opens up a whole world of crafting possibilities without breaking the bank.
Another great benefit of free SVGs is their versatility. These files can be used with a wide range of crafting techniques, such as vinyl cutting, heat transfer, and paper crafting. Whether you want to create personalized t-shirts, custom home decor, or unique greeting cards, free SVGs have got you covered.
Downloadable Valentine-Themed SVG Files
Continuing from the previous subtopic, explore the world of Valentine-themed crafting with downloadable SVG files. These files are a convenient way to add a touch of creativity to your Valentine's Day projects. With just a few clicks, you can have access to a wide variety of designs that can be used for cards, gifts, decorations, and more.
Downloading Valentine-themed SVG files is simple and hassle-free. Many websites offer free SVG files specifically designed for Valentine's Day. All you have to do is find a website that offers these files, browse through their collection, and choose the designs that catch your eye. Once you've made your selection, simply click the download button, and the SVG files will be saved onto your computer.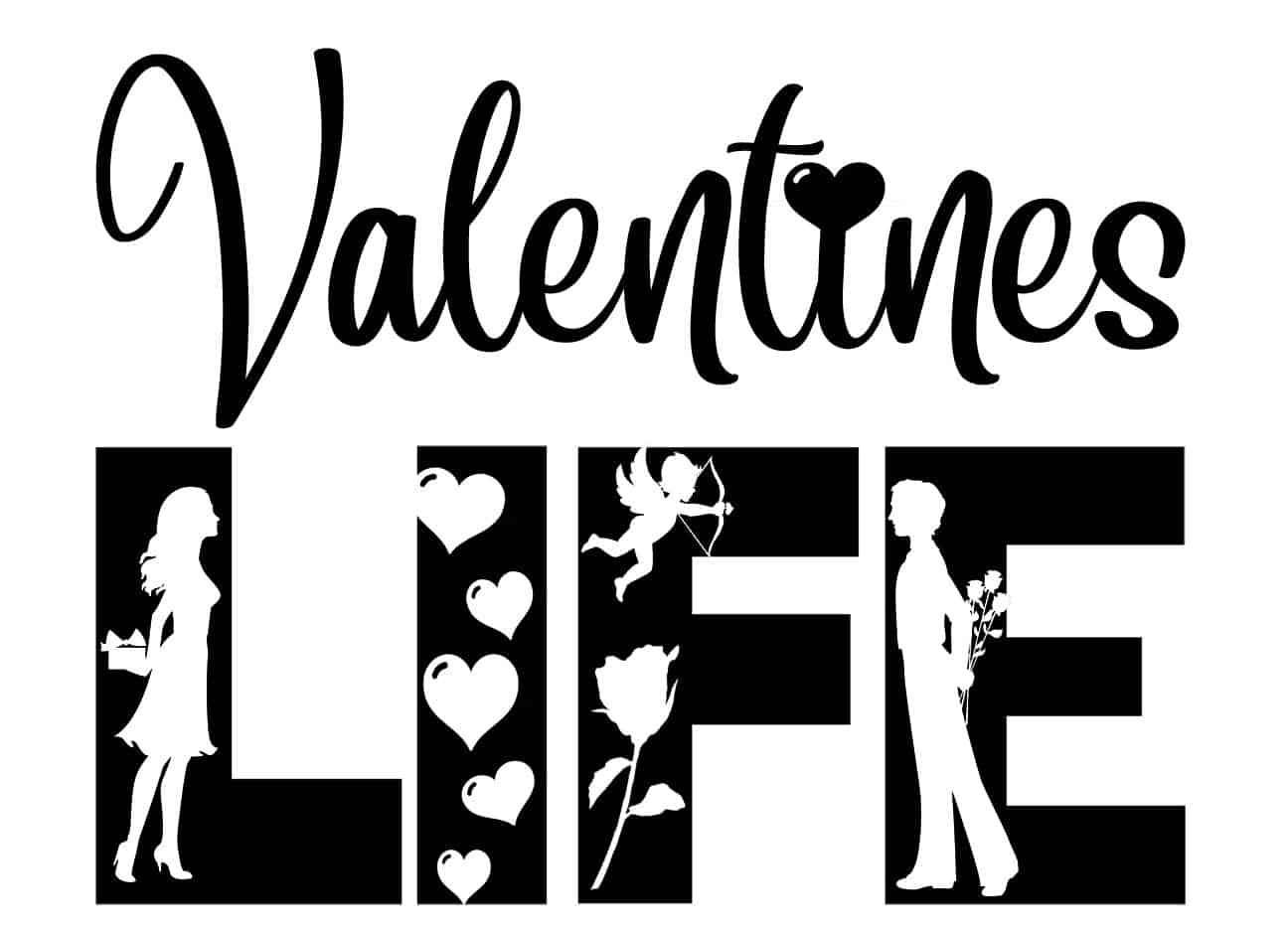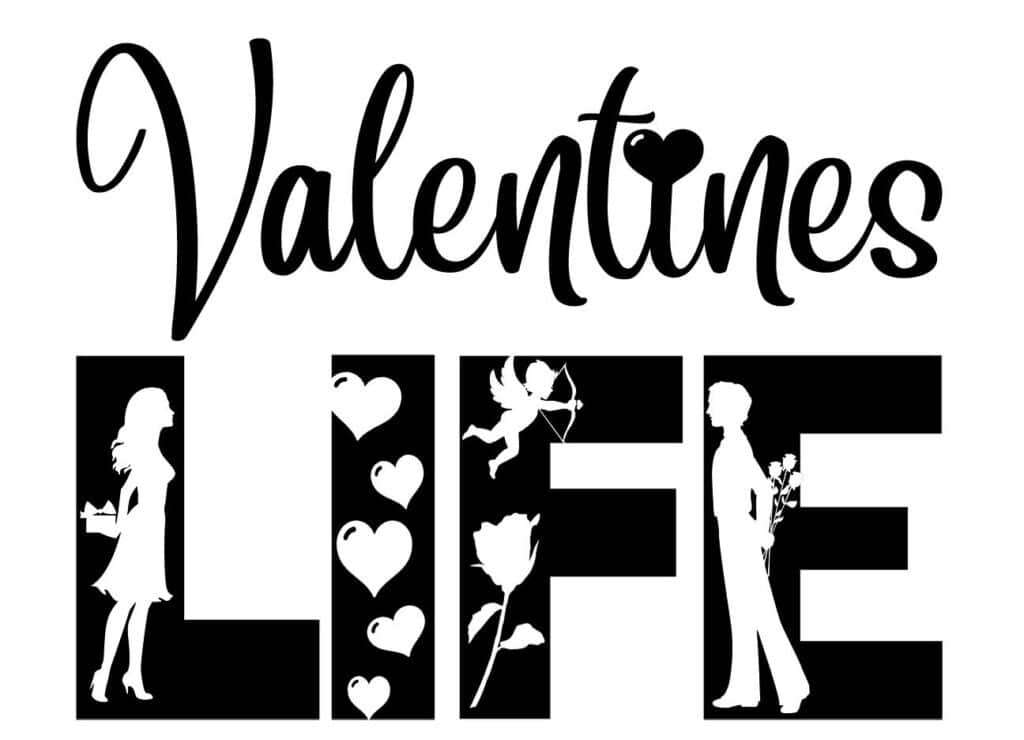 One of the great advantages of using SVG files for Valentine's Day crafts is their versatility. These files can be easily resized, allowing you to customize your projects to fit your needs. Whether you're making a small card or a large banner, SVG files can be scaled up or down without losing any quality.
Another benefit of using SVG files is the ability to edit them. If you want to add a personal touch to your Valentine's Day creations, you can use design software to modify the colors, shapes, and elements within the SVG files. This gives you the freedom to create unique and one-of-a-kind designs that truly reflect your style.
Spread the Love With DIY Cards and Decorations
Embrace your creativity and bring an extra dose of love to your Valentine's Day celebrations with DIY cards and decorations. There's no better way to show your loved ones how much they mean to you than by putting in the effort to create something unique and handmade.
DIY cards allow you to express your feelings in a personal and heartfelt way. You can customize the design, add thoughtful messages, and even include pictures or mementos that hold special memories. It's a chance to let your creativity shine and create something that truly represents your relationship.
But don't stop at just cards! Spread the love throughout your home with DIY decorations. From garlands and banners to table centerpieces and wall art, there are endless possibilities to make your space feel festive and romantic. Get crafty with materials like paper, fabric, and even recycled items. You can involve your family and friends in the process, making it a fun and memorable activity for everyone.
DIY cards and decorations not only add a personal touch to your Valentine's Day celebrations but also show the time and effort you've put into making someone feel special. So, grab your supplies, let your imagination run wild, and spread the love with your own handmade creations.
Get Inspired With Delightful Valentine Designs
Keep your creative juices flowing and discover a world of delightful Valentine designs that will inspire you to craft unique and heartfelt creations. Whether you're making cards, decorations, or gifts, these designs will add a special touch to your Valentine's Day celebrations.
Here are four ideas to get you started:
Romantic Typography: Use elegant fonts and romantic quotes to create stunning designs. Combine beautiful script fonts with bold, eye-catching words like 'love' and 'forever' to convey your heartfelt emotions.
Whimsical Illustrations: Incorporate playful and whimsical illustrations into your designs. Think cute animals, adorable Cupids, and charming hearts. These illustrations will bring a sense of joy and happiness to your Valentine's Day creations.
Vibrant Colors: Experiment with bold and vibrant colors to make your designs pop. Red is the classic color of love, but don't be afraid to explore other shades like pink, purple, and even gold. Use color to evoke different emotions and create visually striking designs.
Handmade Touches: Add a personal and handmade touch to your designs by incorporating elements like hand-drawn illustrations, watercolor textures, or even embroidery. These handmade touches will make your creations feel unique and truly special.
With these delightful Valentine designs, you'll be inspired to create beautiful and meaningful creations that will make your loved ones feel cherished and loved. So, let your imagination run wild and start crafting your own heartfelt Valentine's Day creations today!
Conclusion
Get ready to spread some love this Valentine's Day with these delightful and free Valentine SVGs.
With these adorable designs, crafting projects will be a breeze, and you'll be able to create DIY cards and decorations that are sure to impress.
So why wait? Download these Valentine-themed SVG files and get inspired to add a touch of love to your celebrations.
Don't miss out on the opportunity to make this Valentine's Day extra special!